Tikka Masala Baked Chicken Thighs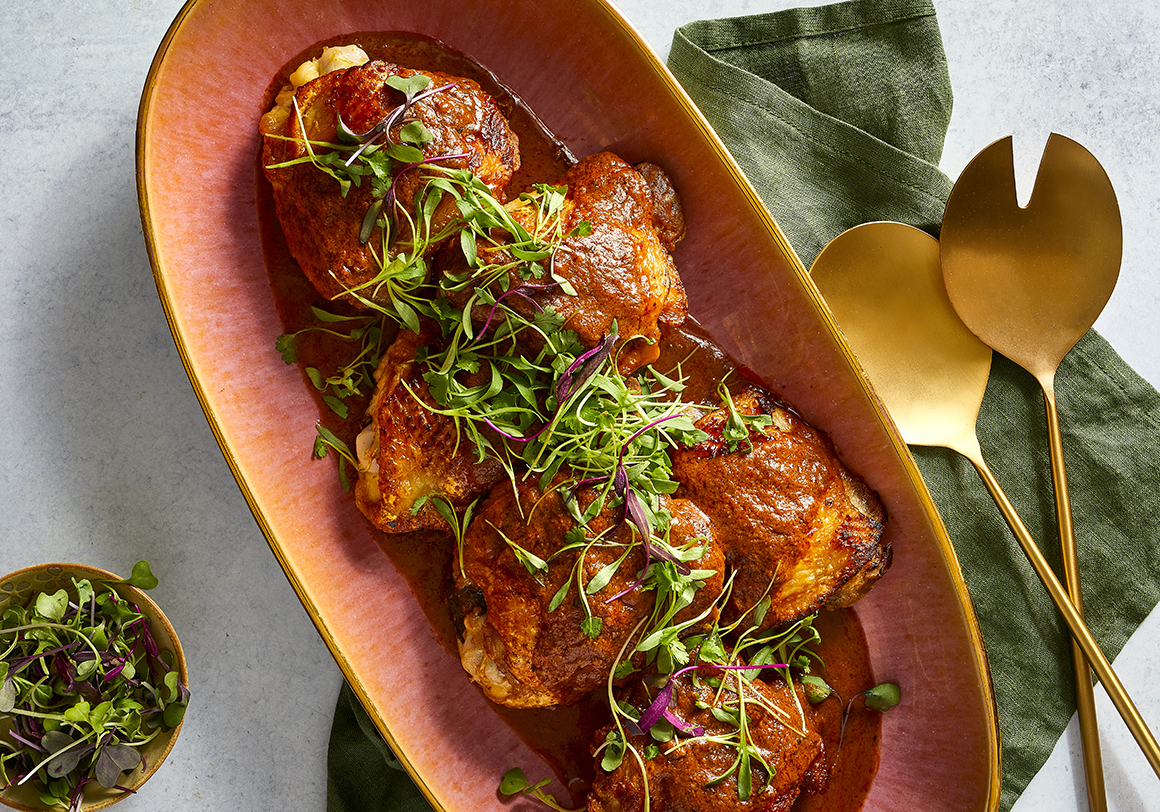 Cooking with a simmer sauce doesn't have to mean standing at the stove. Use it for braising, like this dish of bone-in chicken thighs, baked with Tikka Masala until juicy, tender, and flavorful. And while it's in the oven, use the time to cook orzo or couscous, and make a beautiful salad.
Ingredients
8 chicken thighs (skin-on, bone-in)

Salt and black pepper, as needed

2 tablespoons vegetable oil

1 cup Maya Kaimal Tikka Masala

2 tablespoons chopped cilantro (optional)
Preparation
Step 1
Preheat oven to 350°F.
Step 2
Trim off excess fat from thighs. Season chicken on all sides with salt and pepper and set aside.
Step 3
Heat the oil in a 10-inch skillet over medium-high heat. Place chicken in the pan, skin-side down and cook without moving until the skin is browned and mostly crisp, about 4 minutes. Turn each piece over and cook the other side for 4 minutes.
Step 4
Transfer the chicken, skin-side up, to an oven-proof baking dish leaving a little room between each piece. Spread about 2 tablespoons of Tikka Masala over the top of each thigh to cover skin side. Bake until cooked through, 20 to 25 minutes.
Step 5
Garnish with cilantro, and serve with rice or grain of your choice.