Tikka Masala with Cauliflower & Peas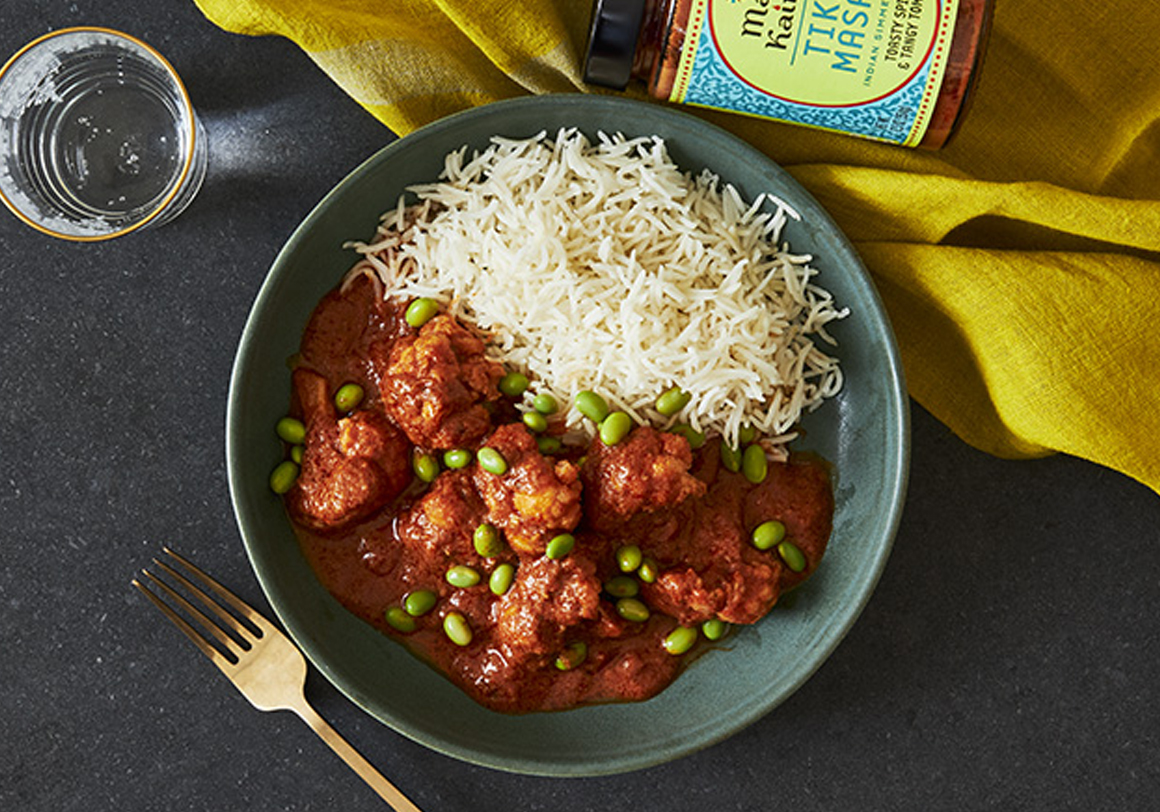 We could eat cauliflower for days, so we have lots of recipe ideas for you! Cauli florets are especially good paired with our rich, tomato-y Tikka Masala sauce (regular or vegan), and here you could easily switch the peas for green beans, zucchini, or even baby spinach. Any quick cooking vegetable will work perfectly.
Ingredients
2 tablespoons vegetable oil

½ head cauliflower, cut into 1-inch florets (about 4 cups)

½ cup frozen peas or edamame

1 jar Maya Kaimal Tikka Masala

¼ cup cilantro leaves (optional)
Preparation
Step 1
In a medium-sized covered skillet or Dutch oven, heat the vegetable oil over medium heat. Add the cauliflower and brown lightly on all sides, about 8 minutes.
Step 2
Add the Tikka Masala sauce and partially cover. Simmer for 10 minutes over low heat until cauliflower is cooked through. If sauce becomes too thick, add water to thin.
Step 3
Stir in peas and cook for another minute or two. Garnish with cilantro if you like. Serve with rice or flatbread.