Tikka Masala with Paneer & Peas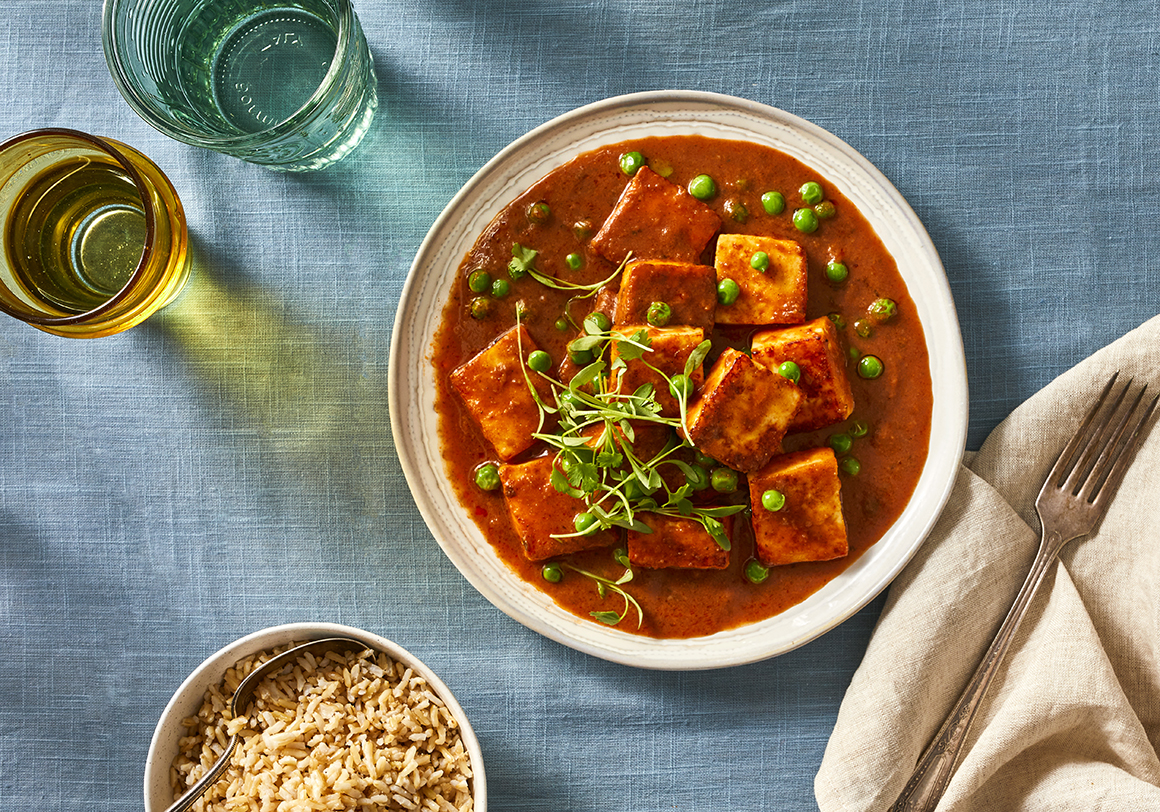 Paneer is a mild Indian cheese that is packed with protein, making it a great option for vegetarians. And, because it doesn't melt, you can fry it before simmering it in a curry sauce — like our Tikka Masala. And of course you have to add peas, because who doesn't love paneer with peas?! Look for paneer in the cheese section of your store, or at Indian grocers.
Ingredients
2 tablespoons vegetable oil

8 or 10 oz block of paneer (Indian cheese), cut into 3/4-inch cubes

1 jar Maya Kaimal Tikka Masala

1 cup frozen peas

¼ cup cilantro leaves (optional)
Preparation
Step 1
In a non-stick, covered skillet or Dutch oven, heat the vegetable oil over medium heat. Add the cubed paneer and brown lightly on all sides.
Step 2
Add the Tikka Masala sauce and partially cover. Simmer for 10 minutes over low heat until paneer is heated through. If sauce becomes too thick, add water to thin.
Step 3
Add the peas and simmer a few minutes until they are heated through.
Step 4
Garnish with cilantro and serve with basmati rice, Indian naan or other flatbread.